Meet Our Providers
At Betts Psychiatric, PC, we are dedicated to walking alongside you through your mental health journey. Our goal is to improve your mental, physical, and emotional well-being by helping you understand your diagnosis, exploring recovery techniques, and finding the right medication when needed. Most importantly – we listen to you, and we provide 24/7 access to your provider for when you need us the most. William Betts is joined by an experienced team of mental health professionals:
William Betts
Founder, Psychiatric Nurse Practitioner
William Betts has always enjoyed helping others, which made going into healthcare an easy decision. While in nursing school, Betts developed a passion for mental health; more specifically, breaking the stigma around mental health disorders and helping people in the community understand and recover from these conditions. He became an RN through Umpqua Community College, and soon after, completed his Master's Degree at Oregon Health & Science University (OHSU). He has been practicing as a psychiatric nurse practitioner in the Eugene/Springfield area for over 7 years, and established Betts Psychiatric in 2016.
In 2016, Betts was the only psychiatric provider on a trip to Jordan, where he worked with Syrian refugees of diverse ages, religions, and beliefs, with various mental health needs. He performed many assessments and traveled frequently to help those suffering from PTSD and other mental health disorders. He was there for 16 days and describes it as an eye-opening experience that has helped shape his career.
His ongoing efforts include working with Monte Nido's Eating Disorder Center of Eugene, where he serves as a psychiatric prescriber for patients recovering from eating disorders. He has been invited to work with various churches and community agencies and is dedicated to spreading mental health awareness and providing help where he is needed.
William Betts is a proud husband and father of 3; a person of faith who enjoys time with his family, outdoor activities, and sports; and a dedicated psychiatric nurse practitioner that is ready to help guide you to a healthier life.
Chris Worlton
Psychiatric Nurse Practitioner
Chris Worlton joined the Betts Psychiatric team in spring 2018. Chris is a native Oregonian, and has studied throughout the Pacific Northwest; he earned his Associate's degree at Lane Community College, his Bachelor's degree at Oregon Health & Science University (OHSU), and most recently, his Master's as a Psychiatric Nurse Practitioner at Gonzaga University.
Before entering the healthcare field, Chris worked as a machinist and is proud to have come from a blue-collar background. As an RN, Chris gained 4+ years of experience working with in-patient drug and alcohol treatment programs, providing him with a well-rounded understanding of substance abuse, addiction, PTSD, depression, anxiety, and personality disorders. He also worked at PeaceHealth Sacred Heart Medical Center at RiverBend for 7 years, 6 of which he spent in the Intensive Care Unit. He believes that all people deserve the same quality of care and education opportunities to better themselves. Chris believes in the treatment of the mind, body, and spirit. He is devoted to helping others and preserving this beautiful planet.
When he's not working, Chris enjoys outdoor activities, especially riding motorcycles, boating, fly-fishing, and camping. He has a passion for music (he has served as the lead singer of several local bands!). He also enjoys exploring ancient cultures and looks forward to traveling to other countries in the future.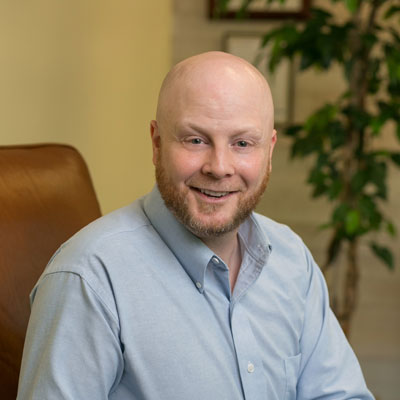 Corey O'Connell
Counselor
Corey has experience in working with a wide range of people to address the problems they are experiencing. He believes each person is unique and has strengths that can be used to overcome the problems they are facing. He views counseling as a collaborative effort in helping clients to identify needs, recognize strengths, and understand conflicts. Exploring options, discussing personal values, and working through relationship issues are a few of the activities that may be used during your time in counseling.
Corey O'Connell is an LPC Intern with the state of Oregon. He has an M.A. in Counseling from Western Seminary, Portland, Oregon. He previously obtained a B.S. from California State University Fresno, and a M.Div from Western Seminary's California campus. After receiving his M.Div Corey worked in several churches performing a wide variety of duties including pastoral care and counseling.
Outside of the office, Corey is a husband to a wonderful wife and father of 4 busy children. He enjoys the numerous outdoor activities the Northwest has to offer, such as camping with his family on the Oregon Coast.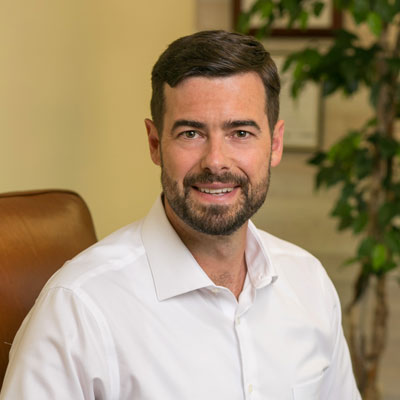 Lauren Konnie
Counselor
Lauren Konnie believes therapy is a useful tool that helps people make sense of their inner world. Her clinical work is focused on improving life skills, promoting personal growth, and working towards more fulfilling relationships. As a therapist, she wants to support clients in achieving their goals when they enter therapy, or help them discover and set goals they want to achieve. She focuses on educating and helping people gain insight and solutions into individual, and family problems and to be a safe person to explore painful feelings helping to resolve problems.
She has experience working with people who suffer from eating disorders, depression, anxiety, and relationship issues. Her desire is to help create a compassionate and safe space to explore underlying issues and present stressors. She is also a registered supervisor with the State of Oregon.
Hours
Monday - Thursday, 8:00am - 5:00pm
Friday, 8:00am - 12:00pm
Saturday - Sunday, CLOSED
Office closed on all federal holidays.